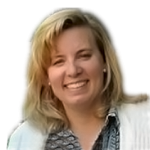 Judi Laprade, B.A., B.Sc.P.T, M.Sc., Ph.D.
Content Lead, Lead Trainer Bone Fit™
Judi Laprade obtained her Physical Therapy degree from Queen's University and went on to complete her Master's and PhD in Anatomy also at Queen's. Always involved in teaching, she has held academic and teaching positions at Queen's University, the Hong Kong Polytechnic University and the University of Toronto, teaching musculoskeletal content to PT students. Currently, she is teaching in the Division of Anatomy at University of Toronto. In the past few years, she has been a project manager and consultant on programs about osteoporosis early screening and education, culminating in taking on the development and coordination of the Bone Fit™ program and workshops.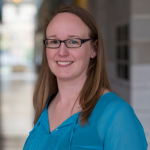 Caitlin McArthur, B.Sc. (KIN), M.Sc.PT, PhD
Co-Trainer Bone Fit ™
Caitlin is a registered physical therapist and post doctoral fellow at the Geriatric Education and Research in Aging Science Centre (GERAS) at McMaster University. She recently completed her PhD in the Kinesiology department at the University of Waterloo with a specialization in aging, health, and well-being. Caitlin's research focuses on improving rehabilitation across the continuum of care, including long-term care and home care. She also has expertise in bone health, exercise, and physical activity. Caitlin is the recipient of several awards including the Ontario Graduate Scholarship and the Canadian Physiotherapy Association's Silver Quill Award.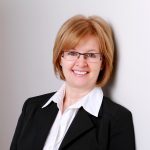 Bonny O'Hare, B.Sc.P.T
Co-Trainer Bone Fit ™
Bonny O'Hare received her Physical Therapy Degree from McGill University. She is the Owner/Director of Pro Motion Physiotherapy, a private practice in Thornhill which she opened in 1987. Based on patients' requests to exercise safely and effectively in a supervised environment; she created an osteoporosis program. In 2005, with years of clinical experience, an extensive literature review and international training Bonny developed Osteo-Circuit™ which is an evidence-informed physiotherapy assessment and supervised exercise program for use in a clinical practice. Osteo-Circuit™ also incorporates research on physical activity and aging due to the additional musculo-skeletal and medical challenges that people with osteoporosis typically present. Passionate about blending research and practice, as well as the importance of providing community exercise programs. Bonny is now training other clinics to provide Osteo-Circuit™. Bonny actively uses Bone Fit™ content in her practice.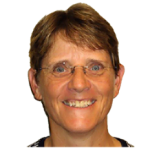 Sarah Emery, B.Sc.P.T
Co-Trainer Bone Fit ™
Sarah Emery graduated from Queen's University with a Bachelors of Science in Physiotherapy in 2004 she completed her Occupational Health and Safety Diploma from Ryerson University.
Sarah's strong interest in workplace ergonomics lead her to specialize in Functional Capacity Evaluations and Physiotherapy Assessments in the 1980's to 2000's.
In 2001, Sarah expanded her knowledge to senior's wellness and in 2011 became a Bone Fit™ trained therapist.  Sarah actively applies her Bone Fit™ training as a Registered Physiotherapist and Regional Manager for Centric Health in the Seniors Wellness Division. The primary focus of her work is Falls Prevention for the senior's population.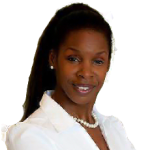 Jo-Ann James, B.Ph.Ed
Co-Trainer Bone Fit ™
Jo-Ann James graduated from the University of Western Ontario with a Bachelor of Physical Education. Jo-Ann is a veteran fitness professional with over 25 years of experience in the health and wellness industry, as a former Fitness and Wellness Director for the McGill Club and Columbus Centre in Toronto and former F.O.L.P Trainer. She is the founder and CEO of Vital Steps' a leading personal training and fitness studio in Toronto. As a Medical Exercise Specialist, she is dedicated to making health and fitness policy, education and advocacy a staple in public health promotion. Jo-Ann is instrumental in developing protocol and curriculum for health and fitness professionals.  Jo-Ann is a volunteer speaker with Osteoporosis Canada and an older adult educator.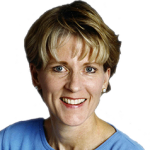 Sue Merritt, B.A., B.P.H.E, B.Ed.
Co-Trainer Bone Fit ™
Sue graduated from Queen's University with a Bachelor of Physical and Health Education degree. Sue brings forth over 30 years of fitness industry experience as a former Assessor of fitness instructors for the Ontario Fitness Council and course conductor of the Fitness Instructor Certification course at Seneca College.
Sue works as a wellness coach for a Retirement Community and as an Exercise Therapist at Pro Motion Physiotherapy in Thornhill, Ontario. She is a consultant for Pro Motion Physiotherapy's osteoporosis program Osteo-Circuit™ which she co-developed.
Passionate about health education, Sue speaks extensively on a variety of health topics including osteoporosis.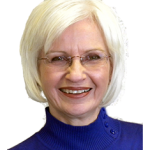 Sharron Steeves, B.Sc.P.T
Co-Trainer Bone Fit ™
Sharron is a graduate from the University of Toronto, Physical & Occupational Therapy program. In 1979, she started a private Home Care Program. In 1982, she opened the first private physiotherapy practice in New Brunswick. Sharron is committed to providing the most up to date assessment and treatment interventions for her patients and keeps herself current with research and practice through continuing education courses.
For the last 10 years, Sharron is volunteering with Osteoporosis Canada most recently as a member of the Highest Risk Patient Group and serving on the National Board of Directors as Chair of the Operations Advisory Council. In 2012, Sharron received the Backbone Award from Osteoporosis Canada, which recognizes those volunteers who, through their actions, efforts and ideas, have had a significant impact on the success of the organization. In 2012, she also received the Town of Riverview Enterprising Business Owner of the Year award.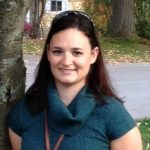 Melissa Lang, B.Sc. (KIN), M.Sc.PT
Co-Trainer Bone Fit ™
Melissa Lang is a registered physiotherapist; she holds a Master of Science, Physiotherapy from Queen's University and a Bachelor of Science, Kinesiology from the University of Waterloo.  She is on the team that conceived and delivers the Integrated Regional Falls Program for the North Simcoe-Muskoka region.  She works closely with geriatric patients to reduce the incidence of dangerous falls.  She also has a background in senior acute care and outpatient rehab at Orillia Soldiers' Memorial Hospital.
Melissa has been a Bone Fit Trainer with Osteoporosis Canada since 2014 and welcomes contact and questions from others interested in improving the health of geriatric patients through physiotherapy.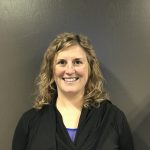 Kerri Deir
Co-Trainer Bone Fit ™
Kerri Deir is a Registered Kinesiologist. Kerri graduated from Memorial University of Newfoundland with a Bachelor of Kinesiology Honours degree in 2002. She soon moved to Orillia and built much of her experience at a busy interdisciplinary rehabilitation clinic.
With a strong background in physical rehabilitation and injury prevention, Kerri made an easy transition to her current position as Health Educator for the Couchiching Family Health Team. Kerri works with Osteoporosis patients on a regular basis in both group settings and one on one. From specific exercises to pole walking groups Kerri can help you get your program underway. Kerri is ecstatic to be able to help deliver the BONEFIT program so that we can all work together for the health and well-being of our patients.